Waiting for the light to drop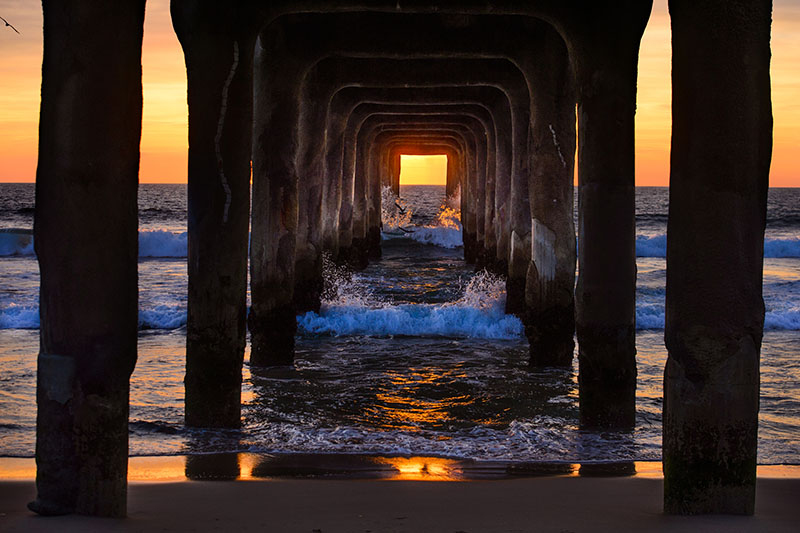 So much of Glen's time is spent behind the wheel, not the lens. Anyone who doesn't know him at a rental car kiosk has only been on the job for a week.
Driving across North America's diverse landscape he's the proverbial kid in a candy store. As the sun rises, arcs and sets the potential picture changes in ways that can't be manufactured.
His goal on this day was to wait for the light to drop. He'd chosen the architecture of the image "Golden Pier" and he was biding his time until Mother Nature gave him the right shade.
And he was hungry.
That's when he found an amazing hot dog stand and a man with one amazing job on the Pacific Coast Highway in Southern California.
The proprietor was wearing the SoCal uniform (t-shirt, shorts, flip-flops) and served up one of the best hot dogs Glen had ever eaten. In addition to the delicious food he had the most spectacular backdrop, the Pacific Ocean.
Glen got the shots he wanted, but he also got an unexpected bonus. Glen met a contented man who'd left a career in the banking industry and had the good fortune of spending his 'retirement years' meeting strangers, serving up hot dogs and enjoying the view.