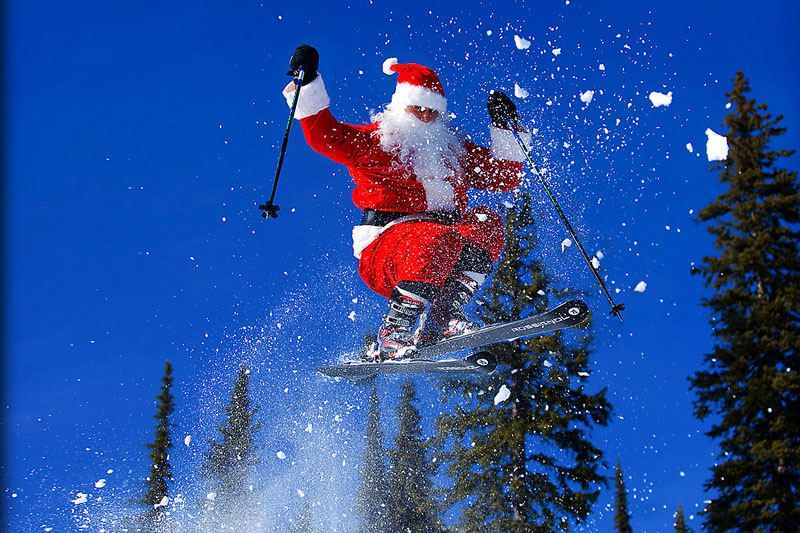 Usually Glen's focus is landscapes. He and Mother Nature collaborate, combining light and shadow. Obviously you can't have one without the other.
But sometimes you just want to have fun. And you need to enlist some recruits.
We wanted a fun image with a winter theme, so we headed to the ski hill and dragged our son, his friends and their dad, former Olympian Gary Athans, along for the ride. The Athans have been family friends for years and are always up for laughter and adventure.
What ensued was one of the funniest photo shoots we've ever done.
Gary would climb up the slope (no small task in ski boots,never mind the Santa suit), fly over the jump while Glen took snaps, pop off his skis, then make the climb again. The kids would throw snow at just the right moment to replicate the spray of powder.
It was springtime. Great snow-pack. Sunshine. Lot's of fun.
Afterwards, we relaxed with a fire and hot chocolates all around. There are some people in life that make you laugh a little louder, smile a little bigger and live a little better.