Lest we Forget: Flower of Remembrance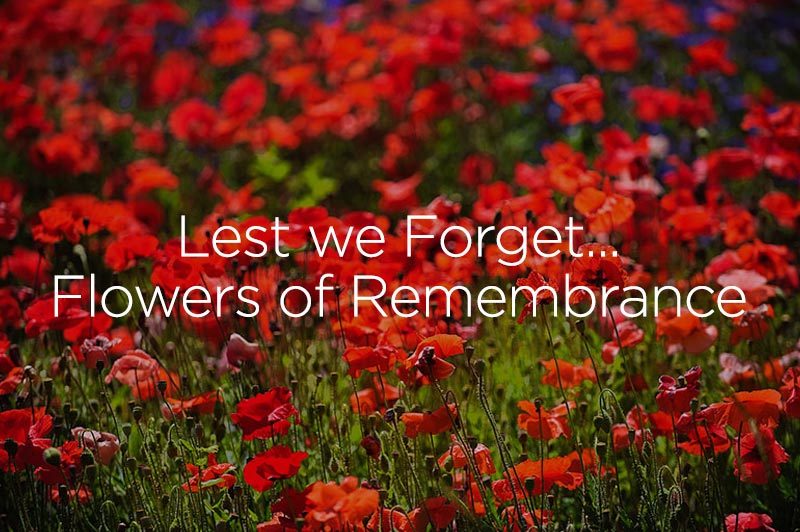 A few years ago we had the privilege of shooting Renee and Justin's wedding. When we met them we were thrilled to find out their wedding ceremony was taking place on Justin's grandparents' farm, where he had been raised.
When we arrived on a beautiful Saturday in June, we were so excited to see all the rustic out-buildings, orchards, gardens and the fabulous details the two of them had planned so meticulously. It was the perfect spot for a wedding. The ceremony went off without a hitch (except the obvious one) followed by a beautiful toast given by Justin's grandfather, standing on his tractor, surrounded by wildflowers and poppies.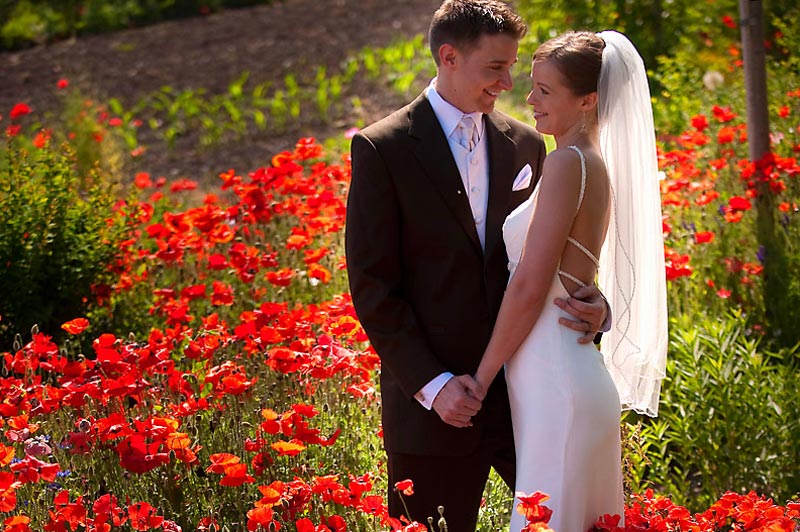 After the hugs, congratulations and all the champagne were done we were ready to start their portrait session. The flaming poppy field seemed like the perfect location to begin. There were thousands of beautiful little poppies glowing in the afternoon sun. The groom told us his grandfather would be very happy that we'd used this field on their wedding day, since he'd been instrumental in Justin's upbringing, and was a World War II veteran.
His grandfather had toured Europe years after the war and visited the places he'd been during that difficult time. While he was in Flanders he collected some poppy seeds and brought them home to the Okanagan Valley. He scattered them in this field on the family homestead in remembrance, and they have flourished.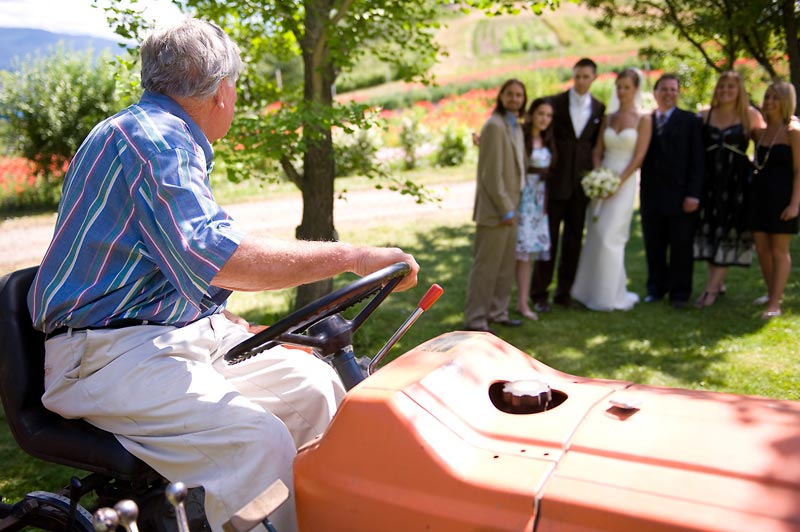 On the 11th hour of the 11th day of the 11th month countries around the world will recognize the sacrifices made by people like Justin's grandfather. It will be Armistice Day, Remembrance Day, or Veterans Day. But we will never forget that a poppy by any other name will be as sweet, because it symbolizes love and sacrifice. Not surprisingly, these are two vital ingredients in a successful marriage…